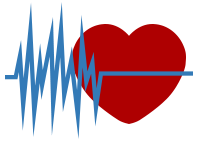 South West First Aid Support & Training
We are a group of volunteers, with a common goal to provide low cost, affordable first aid training and provision that is available to all sections of the community.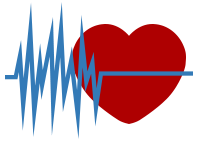 First Aid Courses
Whether you need a simple basic first aid course, defibrillator training, or a 2 day 16 hour first aid course we are able to tailor our courses to your specific needs. Below is a full list of courses that we offer. For costs of courses, please contact us for a quote.
Emergency First Aid
This is a one day course dealing with resuscitation, anaphylaxis, choking, bleeding, burns, fractures, heart attack and stroke.
Full First Aid Course
This will cover all of the emergency first aid syllabus but in addition will cover extremes of temperature, diabetic emergencies, seizures, eye injuries, and triage. This will be over 2 days.
Defibrillation course
This is a half day course dealing with the use of an Automated External Defibrillator and revisiting resuscitation.
Pediatric First Aid
This is aimed specifically at parents who want a basic knowledge of first aid for children. This is a 1 day course covering chocking, resucitaion, anaphylaxis, burns, bleeding and fractures, sepsis and severe medical problems specific to children & babies.
Venue
The group booking the course has the responsibility of booking the venue for their course and ensuring it is suitable for the needs of the course participants. Each venue will need to have space for up to 12 participants and access to power for computer and projector as well as tea and coffee making facilities. It is the responsibility of the participants to supply their own lunches or refreshments during the courses.
Course pricing is shown below. Please contact us for further information, availability and a booking form. We need to have names at least 1 week prior to course date in order to produce certificates on completion of the course. First Aid books/materials will be provided for each course. Please let us know if you require a pocket sized certificate for your purse/wallet.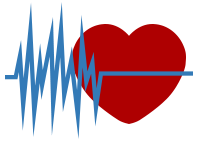 First Aid Cover
Mobile First Aid Unit
We have an ex NHS front line emergency ambulance that is fully equipped as a mobile first aid facility and can deal with everything from minor cuts and bruises to a cardiac arrest.
Triage/Treatment Post
For some duties, it may be possible to use our treatment post. This has a camp bed and is equipped depending on the nature of the cover required. However as a minimum there will be minor injuries facilities and the equipment to administer aid in a more serious situation.
On occasions, either of the above may be deployed in addition to facilities requested. This will be free of charge if used to develop team members and enhance their skills.
Our Charges
We aim to keep our charges to a minimum. We also make collection tins available in our mobile unit and triage/treatment post for donations from the public.
For costs of first aid cover see below or contact us for a quote.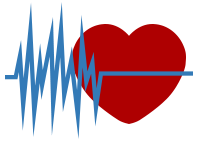 Payments
Due to rising costs, we have been forced to increase our prices from January 1st 2022.
First Aid Courses: venue provided by course us: £45 per person.
First Aid Course: venue provided by client: £35 per person.
This does not effect pre booked courses.
First Aid Cover: £150 per Duty per Day.
All invoices will be payable within 7 days (unless a 30 day arrangement has been received Pryor to course/cover). If invoices are unpaid within this time, then a 10% surcharge will be added to the invoice monthly until paid.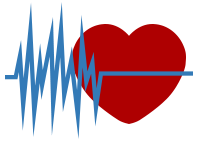 About Us
SWFAST was founded by Frank Bath several years ago to provide first aid training for sports clubs. The idea for providing first aid cover for events, came about during a first aid course in 2015 run for a group of young scout leaders, who wanted to develop their skills and knowledge but also provide a service to the local community and SWFAST was born and is what you see today.
Throughout 2015, we attended several events in order to see if our prices, structure and equipment were fit for purpose and sustainable. Theses were both large and small events ranging from a week long international scout jamboree at Mt Edgcumbe with almost 1,500 participants, to a small Christmas sing-a-long hosted by Holsworthy Town Council with less than 50 people attending. We have spent the 2015/16 winter season maintaining our vehicle and planning for our full release this year. The team members are all fully qualified to a basic first aid qualification, however almost all of our team members have had additional training in advanced first aid and our founder and team leader, Frank, is a Staff Nurse with both experience in A & E and minor injuries environments. He has qualifications in Heart Failure management, Immediate Life Support, Flight Nursing, Care of the Critically Ill Patient & Teaching and assessing amongst others.
Our Aims
The aim of SWFAST is to provide tailored training for all ages, abilities and needs. We believe that anyone can be taught how to care for someone in an emergency and if by this one life is saved then we have done our job. We also aim to keep our prices as low as possible so that the people, charities and organizations that use our service can keep more of the money they raise for the causes that need it. As a not for profit organization, we promise to only keep funds that we need to run and maintain the service. Any excess monies will be given to our 2 nominated charities which are the Devon Air Ambulance and The Bristol Children's Hospital's Grand Appeal.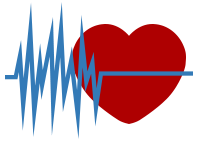 Contact Us
If you need any more information about out services then please don't hesitate to contact us.